Production Management System
In terms of production management solutions, we are both bold and resourceful. Solving your problem and hustling is what we love to do. We conceptualize and create solutions which are relevant to the present & future needs.Production management system is the basis of modern factory information management for safe production, we establish the production management system and assist enterprises in fulfillment of business plans, construction of their production orders, deployment of production resources, assurance of safe production and realization of their production goals,Pharma, Food industries, Beverages industries, heavy asset processing industries, such as power generation, chemical industry, iron ,steel and nonferrous metal to constantly improve the corporate level of intelligent plant production and better the enterprise management performances.
INTRODUCTION
It is defined as planning , implementation and control of industrial production process to ensure smooth and efficient operation. production management techniques are used in both manufacturing and service industries.
Simply, production management is a process of planning, organizing, directing and controlling the activities of the
production function.
KEY FEATURES
Real time efficiency calculation
Downtime analysis
High speed production counter
Cloud based
monitoring(Application based)
Report generation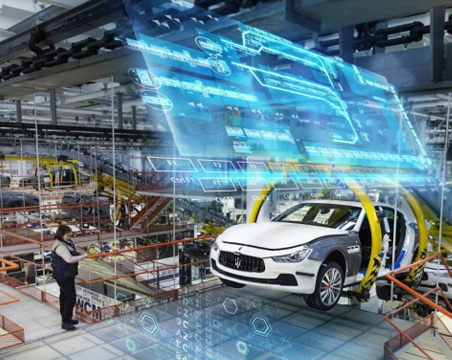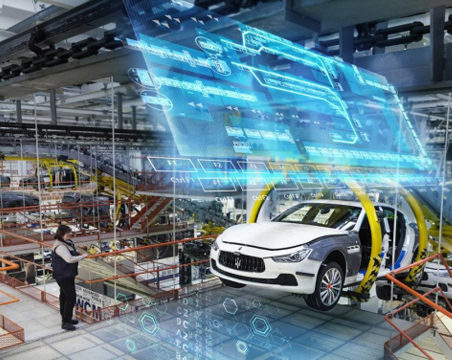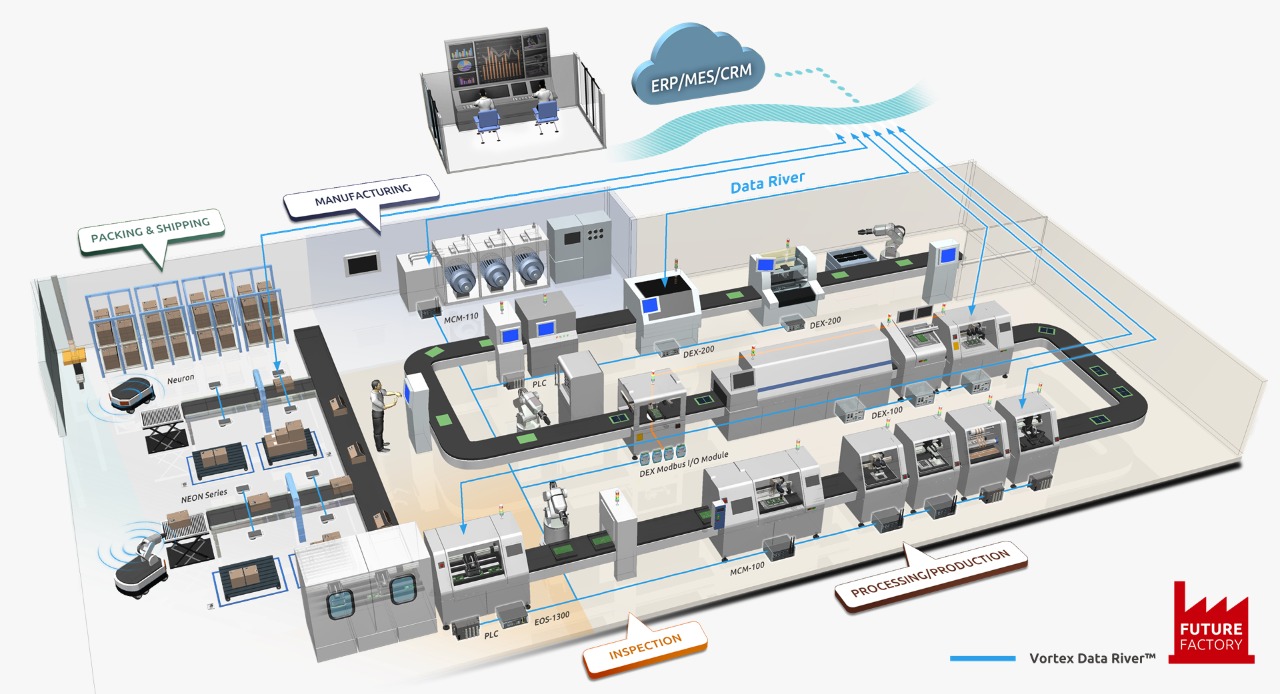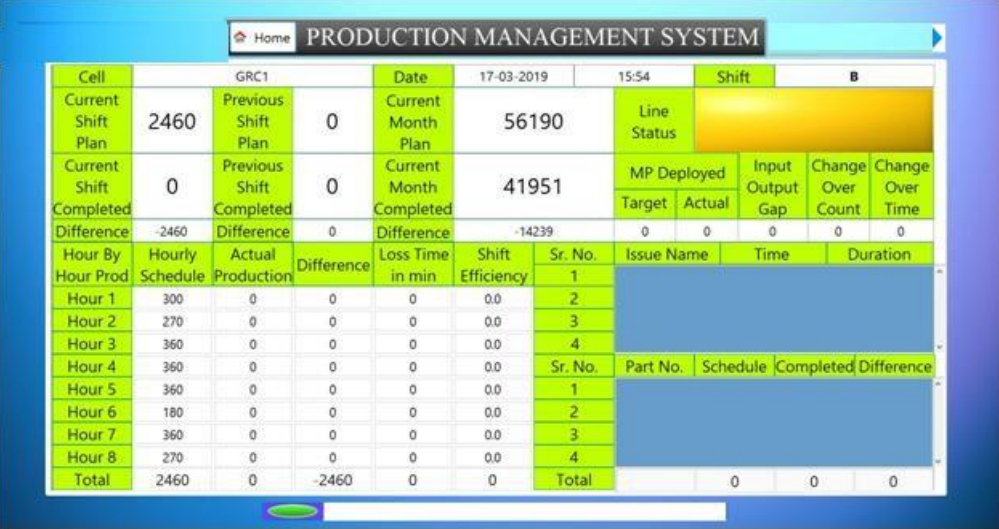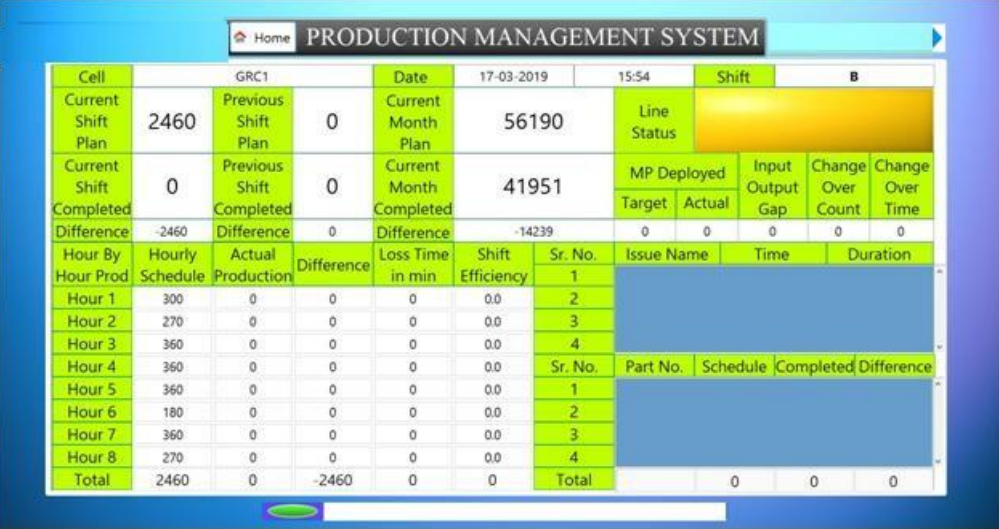 Functional Specifications of PMS
Display Screen –

Rotating display with 12 seconds interval for each cell display
The Line Status indicator will be yellow if no input is received for 5 minutes. Green, if the line is running and red when the line is stopped

The application is authenticated with User credentials.
Access to modify the REPORT, SETTING, CONFIGURATION AND EMAIL are
only with the admin user.
SELECT the date and click on EXPORT Button to get the required report.
REPORT can be emailed to the list of email IDs configured
REPORT GENERATIONS
There are various types of reports that are made using PMS ,stated below
Daily reports
Monthly reports
O.E.E. reports
Manpower reports
Application reports
Downtime reports
Changeover reports
Hourly reports
TANGIBLE BENEFITS
Better management of equipment to increase efficiency in manufacturing and production
Improved allocation of resources to reduce labor costs
Management of data in one central system to eliminate errors or duplication
Improved procurement procedures to decrease the cost of materials
Enhanced planning and control to shorten work-in-progress times
INTANGIBLE BENEFITS
The ability to compare desired output with actuals
Better production control
Standardized procedures
Faster accessibility
Improved monitoring
Error-proofing enhanced, increased accuracy of data
Multiple systems acting as one central system with full-transparency
Analysis of production
Our customized software for Hella contains
User friendly interface to place the target for each line
Downtime analytical report
Real time dash board for hourly data monitoring
Change over report
Automatic emailing
Alarm and alerts generation
Online fault monitoring
High speed counter for high speed lines
Automatic report generation for OEE
indication of No. of lines in red(inactive lines)
Man hour calculation
Production Line Management System
Easily Monitor Line Status
Identify Bottle Neck
Track Setup Time Accurately
IOT Based Data logging
Graphical lay out of Production Line
Machine Vision Systems
Maintenance Alerts and Alarms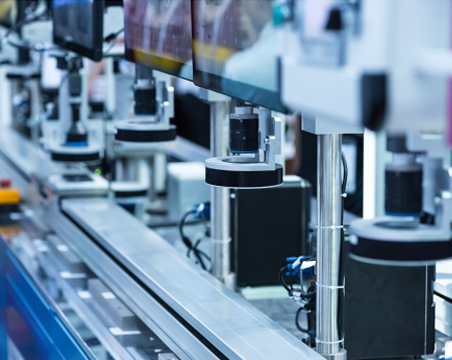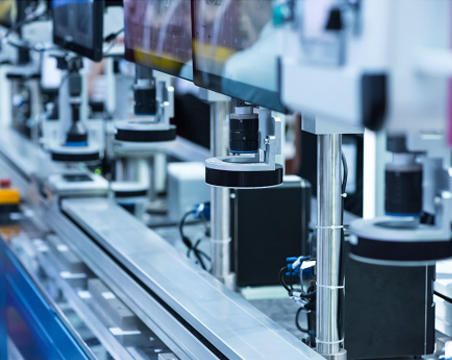 Machine Run Time System
Over all Equipment Effectiveness(OEE)
Data Acquisition
Operators or worker sutilization
Down time Analysis
Daily Efficiency report generation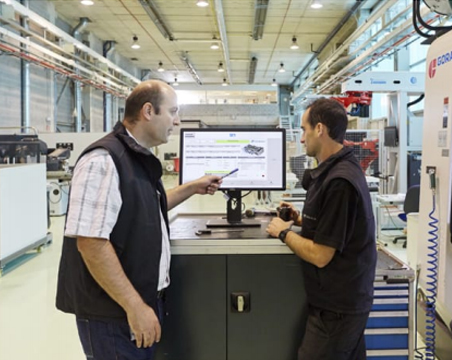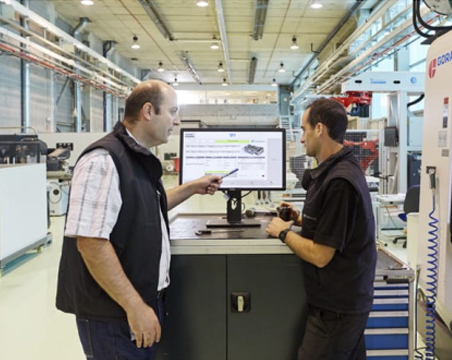 Efficiency Calculator
Real time efficiency Calculation
Down time Analysis
High Speed Production Counter
Cloud Based Monitoring (Application Based)
Report Generation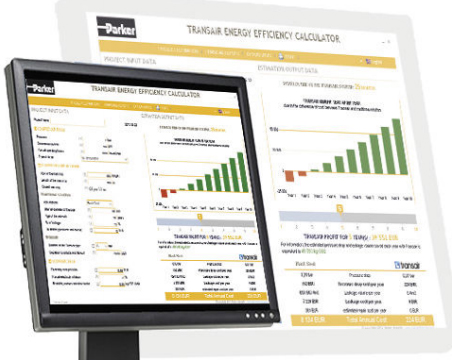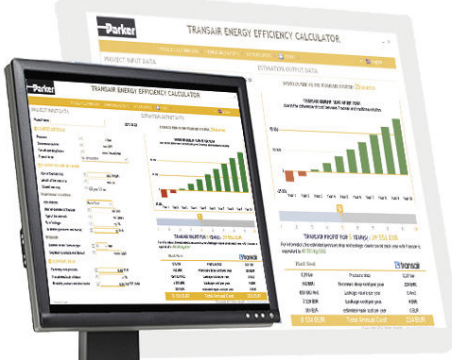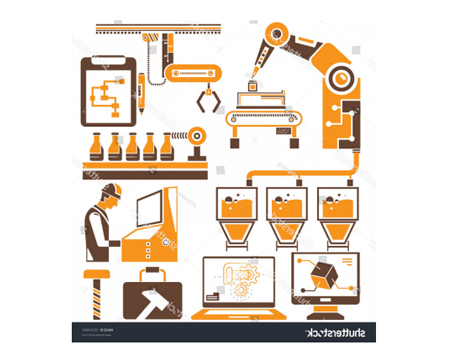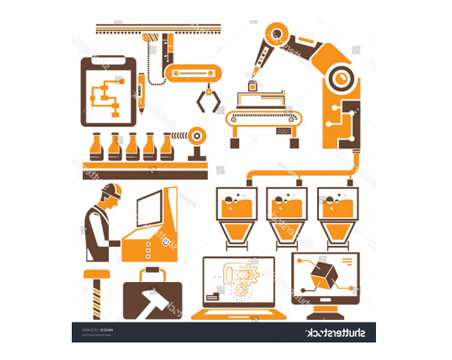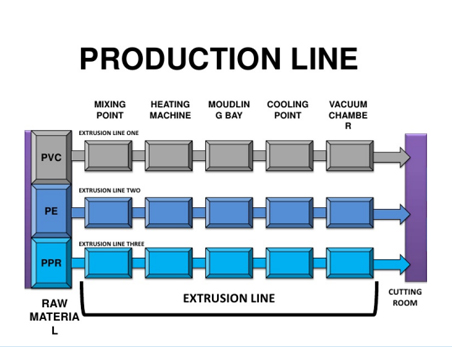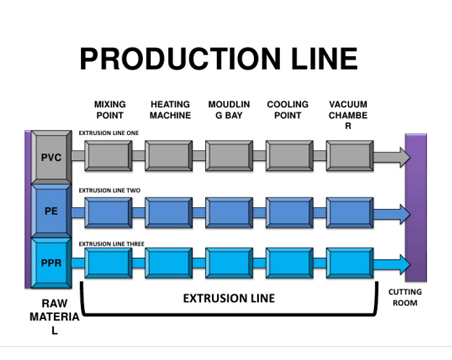 Add-ons
Alarm and Alerts Generation
Online Fault Diagnostics
Wireless Connectivity
PLC Server and Analytics
Automatic E-mailing
Machine Vision System (Surveillance)